"First class and cheap dental implants with experienced and reliable dentists in the safe heart of Europe."
3 easy steps to your dental work abroad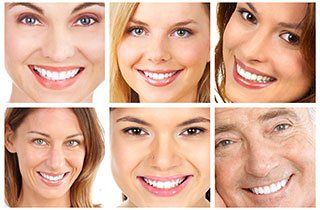 How to get a dental treatment abroad? What steps do you need to take?
Step 1: Contact Suzanna, your Dental Personal Assistant on +44 20 3769 3987 or info@cheapdentalimplants.co.uk
Step 2: Send us a panoramic x-ray, after which you will receive a quote within 24 hours
Step 3: After your decision, let your Dental Personal Assistant organize your trip according to your wishes
How can you obtain a quote?
Find an x-ray center or go to your local dentist.
Ask them to send the x-ray to your e-mail address.
Forward it in an e-mail to our address: info@cheapdentalimplants.co.uk
Within 24 hours you will receive your quote and your detailed treatment plan.
Your Dental Personal Assistant will contact you and she will explain you the treatment plan in detail and will answer all your questions.
Yes, you can afford high quality treatment. The simplest way to reduce the costs is by getting dental work abroad.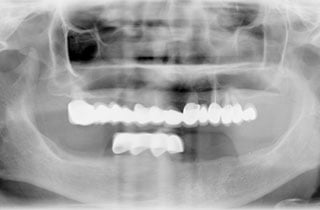 The x-ray shows your specialist your entire nasal area, sinuses, jaw joints, teeth and surrounding bone. It can reveal cysts, bone irregularities, and much more. It allows your dentist to decide exactly what treatment you need and plan it accordingly. If you should not have the opportunity to send us an x-ray, we are awaiting you for a consultation (Teeth Check trip).
Meet your Dental Personal Assistant
Your dental personal assistant is there to help you with the organization and to assist you during the entire treatment. Her name is SáraKovács. She had worked for other international companies before she joined our team. She is a real problem solver and very organized. Service is her speciality.
She is in Budapest getting the phone calls and e-mails from other patients until YOU contact her to help you get dental work abroad. A quality, affordable dental treatment is not a dream anymore. Your dental surgery abroad is easy with us.
-