"First class and cheap dental implants with experienced and reliable dentists in the safe heart of Europe."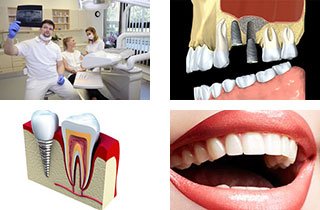 Nowadays, dental implants are the most adequate method of replacing missing teeth. Learn more about dental implants, so that you are well informed before your surgery.
What is a dental implant?
Dental implants replace teeth if they are damaged or fell out for some reason. Dental implants are screws made of titanium which are inserted into the jaw bone in the framework of a surgical intervention.
Getting dental implants abroad is an optimal solution, as one can save a great amount on the costs of dental implantation and receive a high quality dental treatment. Learn everything about dental implants and get all the necessary dental implants information in our numerous articles below!
Here you can find a detailed overview on dental implants information:
-