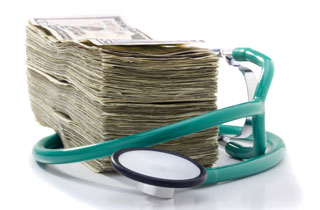 We became aware of an article in a famous German newspaper called 'Frankfurter Allgemeine'. This article describes instances when a dental visit becomes a financial fiasco, taht is when the dental treatment costs amount to more than you thought. This can happen easily because many dentists do not inform their patients of all dental treatment costs from the beginning. They give them a quote which includes only the first treatment – but when you get dental implants placed, there is a minimum of two treatments. Thus the patient is unaware of all the treatments needed because he is not well informed. He trusts the doctor, why should he not do so? How could he know that he needs temporary crowns or that the implant prices do not include the final dentures?
Research and asking is essential (even for dental treatment costs)
To collect information is always the most important thing, no matter what you are dealing with. It is better to obtain a second opinion and read about similar cases on the internet. Coming back to our topic, one can easily avoid the unexpected dental treatment costs: you simply have to ask your dentist to include all the dental treatment costs and treatment processes in your first quote, so no additional costs will apply. From time to time it can happen that the dentist discovers new factors between treatments, for example that the patient needs bone transplantation or that a root canal treatment is necessary, but this should not make a difference of thousands of pounds.
Treatments that need other treatments
We can give you a few clues about what different treatments bring with them and what makes up the final price:
when you need a dental implant, you pay for 3 elements: the artificial root, the dental implant abutment and the crown
when you need a dental crown you only pay for the dental crown. It can be placed on top of a healthy tooth or implant
dental bridges consist of dental crowns; when you get a three-unit bridge, the price should be the total of three crowns
before getting a dental implant a bone transplantation is needed when there is not enough bone substance available for implantation
If you have specific questions about dental treatment costs or any other dental topic, please contact us. We give our patients a quote that includes the maximum possible dental treatment costs for the patients. This way they know what they can expect and their decision will be made as easy as possible. No hidden costs of dental treatments. Get a quote by clicking the 'I want to save 60%' button below.
If by any chance you speak German, you can read the article in the 'Frankfurter Allgemeine' here: CLICK HERE