Actually, there is a wide endless range of dental treatments. There are other reasons for visiting the dentist upon extraction, filling or dental fittings. The expert of aesthetic dentistry strives to provide you with the most perfect smile as possible. With teeth contouring, the outer surface of your teeth can be corrected without long painful processes. You can experience surprisingly big changes with these tiny fine interventions. After the treatment, our outlook will be more harmonious and every line becomes gentle. Let's see the secret behind teeth contouring.
The main points of our article are the following: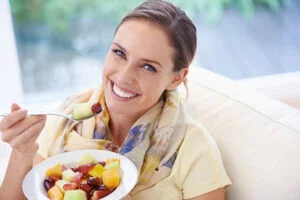 Teeth contouring
Teeth contouring means the 'fine-tuning' of the enamel. Dentists form the surface of teeth with tiny rasp, grinder and polisher. As a result of the intervention carried out by an expert, the patient's appearance will be more harmonic, his/her teeth get more perfect and healthier. Make sure you always go to the best, experienced professional in teeth contouring.
As the intervention relates only to the enamel, the treatment – under ideal conditions – does not damage your teeth, or endanger their health.
Cases of teeth contouring
With teeth contouring, you can improve your healthy teeth; also hide tiny blemishes or variances. Teeth contouring can be a gentle, quick solution in the following cases.
Broken jagged teeth edge
Teeth contouring can help in rounding and smoothing the teeth edges which got a bit broken or jagged.
Chipped teeth
During everyday use, your teeth can become not just chipped, but abrade too which does not look aesthetic. With smoothing the tooth enamel these surfaces will look much better.
Shovel-shaped tooth
When the palate does not fill the entire territory between the meeting point of teeth and the palate, the incisors standing each other will form a shape like a shovel. This hole looks like a triangle, and the black spots are fairly visible among the even white teeth. This hollow is disadvantageous from an aesthetic point of view; moreover, food can easily get stuck into this triangle. The interdentium is hard to be cleaned; therefore, the food stuck in the triangle could lead to decay and caries.
During teeth contouring, we reduce the hollow between the shovel-shaped incisors, so in an ideal case, we can completely remove the black triangle.
The so-called triangle can occur not just because of a shovel-shaped tooth, but the withdrawal of the palate between two incisors. With a professional teeth contouring, this will not be a problem anymore.
Too big or long teeth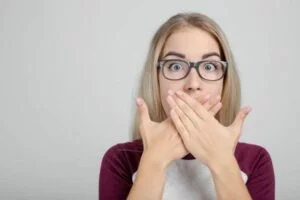 By lowering the too big or long teeth you will have an optically more pleasant visual view of your teeth.
Disproportionality among teeth besides each other
Provided there is an alteration in size or form between two teeth with the same function standing next to or near each other,
with teeth contouring this difference can be slightly decreased.
Closing, biting problem
Teeth contouring can also help in refining the badly closing teeth. The moving of appropriately closing teeth equally burden or stimulate the jaw; thus,
it makes the bones healthier.Unfortunately, the process is true vice versa: a good professional is able to realize whether teeth contouring can cause badly closing teeth.
If yes, it is advisable to give up teeth contouring.
Making the tooth enamel flat
Tooth enamel is not always even. The bumps and pits in the enamel are not just harmful from an aesthetic point of view, but plaque and dental calculus can appear on these spots as well.
Stripping – correct incisors leaning out
During stripping or interproximal reduction 0.1-0.5 mm enamel is removed between the two neighbouring teeth overlapping each other or leaning out. In the first case if overlapping is not significant, in an ideal case the two teeth can be separated. In the latter case, we can get extra space for leaning the teeth backwards.
Stripping is primarily needed by the front teeth, but, of course, in certain cases, we can apply it by the back teeth as well. Beyond aesthetic viewpoints, the dentist also pays attention to the adequate cleaning of teeth after the intervention.
Teeth contouring closing an orthodontic treatment
A brace sometimes completely rearranges the teeth. The previous edge structure, outlook, grinding of teeth can be disadvantageous as a whole after the treatment. Besides, new overlaps or the above-mentioned triangles can occur.
Although a brace does not only affect the layout of neighbouring teeth. By the end of the treatment, the lower and upper teeth meet in a brand new position. Since these surfaces could not burnish into each other during the years, we need to burnish them to reach proper closing.
Teeth contouring as a fine refinement after orthodontic treatment can contribute to this. Hence a tooth contouring is the last or an additional action after orthodontic treatment.
Creating harmony with the lines of your face
If an expert carries out teeth contouring, it is regarded as a kind of art. With his/her contribution the appearance of women can be nicer and prettier, whereas the appearance of men sportier and characteristic. The rounding or sharping of edges could create spectacular changes. The professional is able to harmonize the patient's personality, face lines with his/her teeth. So teeth contouring unites the patient's personality with his/her appearance.
Steps of teeth contouring
The length of the preparatory phase before teeth contouring depends on whether only one tooth or all your teeth are affected.
Preparations
In the first case when 1-2 teeth need to be contoured it can happen that during dental consultation everything seems right, though, the dentist recommends you this small aesthetic intervention. After a quick consultation and decision making the dentist can commence the intervention right away which takes only a few minutes.
By contouring more or all your teeth, we separate the planning and treatment phase. In this case, before teeth contouring, we need to make X-ray, a design or animation.

    The intervention
After discussion and planning, we can start the tooth or teeth contouring. As the intervention is painless, there is no need for special preliminary preparation or pain-killers.
Many professionals prefer designating the endpoint of grinding with a pen or another tool, though, this step is not relevant or obligatory from the viewpoint of a perfect implementation.
The dentist carries out the teeth contouring with fine drills, special grinders, grinding bands and polishers with respect to the previous discussions. The main tools of professional treatments are diamond head or laser tools.
Closing actions
At the end of the teeth contouring, the dentist checks the result and the quality of biting. When both of you are satisfied with the end result, the dentist makes the refinement and polishing.
There is no need for follow-up treatment or waiting. You can leave thereafter. You don't need to come for follow-up treatments or take precautionary measures or other steps.
Advantages of teeth contouring
As we have mentioned beforehand, teeth contouring is a painless aesthetic and healthy solution that can make recognizable changes on your teeth. Let's see the advantages of teeth contouring.
A gentle method
As we have seen, a tooth contouring is a gentle, almost artistic procedure, a kind of refinement. The dentist specialized for this area can magically create a fantastic appearance and a breath-taking impression by only a small intervention.
Don't expect any bleeding or swelling during teeth contouring. Practically, there are no side effects.
Painless method
Since there are no sensory nerves in the enamel, teeth contouring is an absolutely painless intervention.
Patients just feel some tiny vibrations, but no pain. Therefore, teeth contouring does not require any general anaesthesia, (except the case of sensitivity) no pain killers to be taken.
Quick method
Smaller interventions can be planned and carried out locally in some minutes. We can design the outlook of more teeth or all your teeth. Upon request, our expert is able to create a computer design or animation about the changes.
Immediate long-lasting result
There is no need for a long planning process or consultation before teeth contouring. The intervention and discussion on a few teeth can be carried out even in 20 minutes. The result is durable, which means; in the ideal case you can have a long-lasting change with a small expenditure. The reason for having a durable result is that the tooth enamel does not grow out any more, so with only one professional treatment you will reach final results.
More results
As we have stated before, besides aesthetic changes you can avoid the damages of plaques, dental calculus with teeth contouring. You can brush your teeth easier, and beside your teeth, your palate will get healthier.
Drawbacks of teeth contouring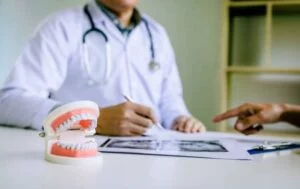 As you can expect from our article, the advantages of the quick and painless teeth contouring process outweigh its disadvantages. However, there are negligible drawbacks and side effects of teeth contouring, so we feel it correct if we mention them too.
Not a comprehensive solution
Teeth contouring is only good for small, fine changes. It is not an appropriate treatment for serious problems. It is not a good choice if the tooth enamel is thin, or more than the allowed extent needs to be ground.
Sensitiveness
After teeth contouring teeth might be temporarily sensitive to cold or warm materials. Sensitiveness usually disappears in a few days. If necessary, you can take a pain killer, but always ask for the opinion of your dentist.
Be aware that in case of not choosing a specialist, excessive grinding can lengthen the period of sensitiveness or in worse cases, sensitiveness will stay permanently or return. Moreover, after removing too much enamel your teeth can break or start to decay. Nevertheless, the dentist specialized in this area knows where the limit is.
Do not forget! Besides our eyes, the other most important centre of our face is our mouth and teeth. When we smile, our shining teeth contribute to the overall picture of ourselves, to perfect harmony. Clean teeth convey a message about our personality and neatness. Nowadays it is not luxurious to have better teeth and get the smile of stars. Unless you need bigger treatments, try out this excellent opportunity.